Edit CNC Machines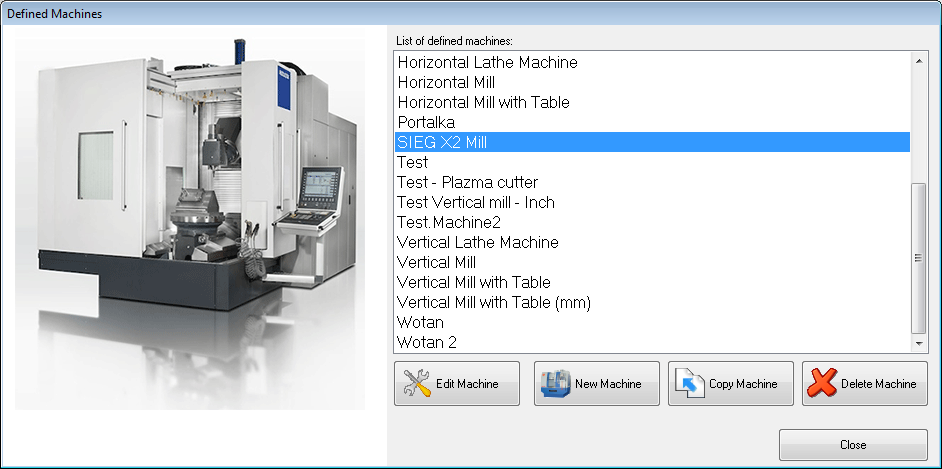 In this dialog you can edit, delete or create new custom machine.
Select machine in a list and click on "Edit machine" to edit existing machine
Click on "New Machine" to start new machine wizard.
Click on "Copy Machine" if you want to copy existing machine.
Click on "Delete Machine" to delete machine definition and all machine data (templates).