New machine wizard
New machine wizard helps you to easily define new machine.

On a 1st wizard page enter machine name and description: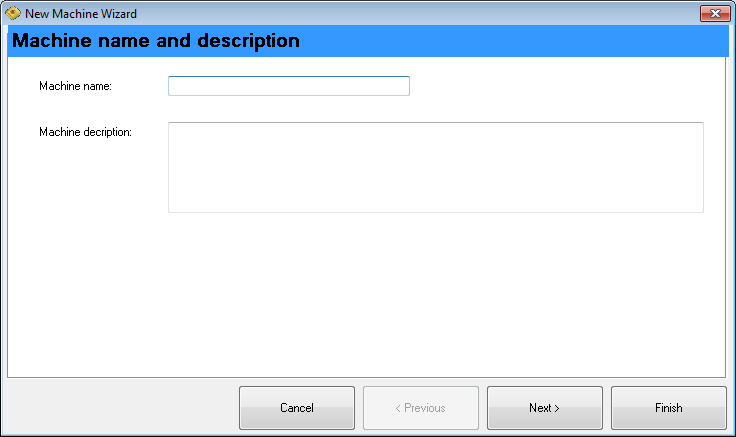 On a 2nd wizard page select machine type: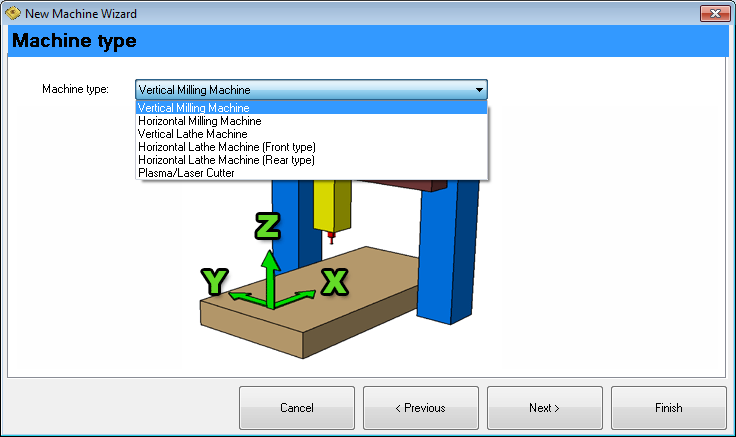 Define table shape and dimensions and rotary table options: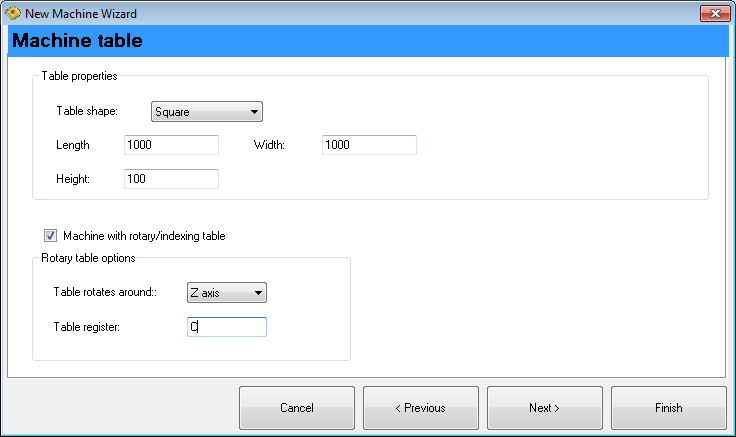 Select default machine units: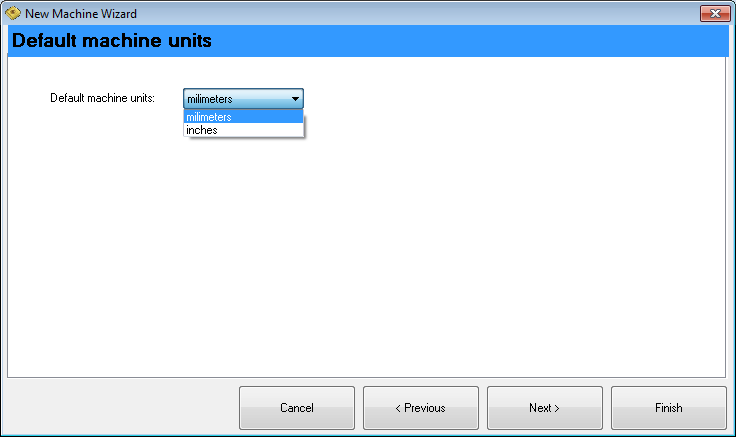 Define machine control type: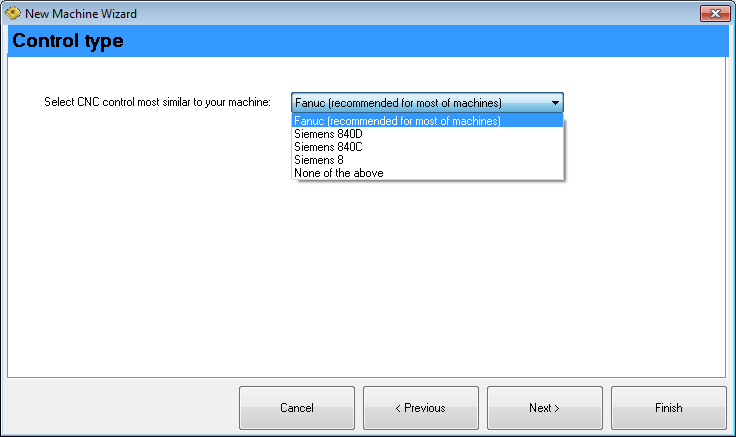 Check, if you want leading zeros for G and M commands: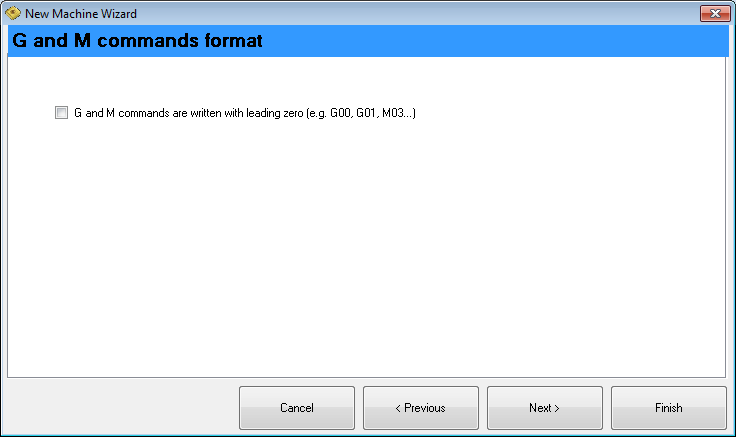 And define max. spindle/table speed. Click Finish.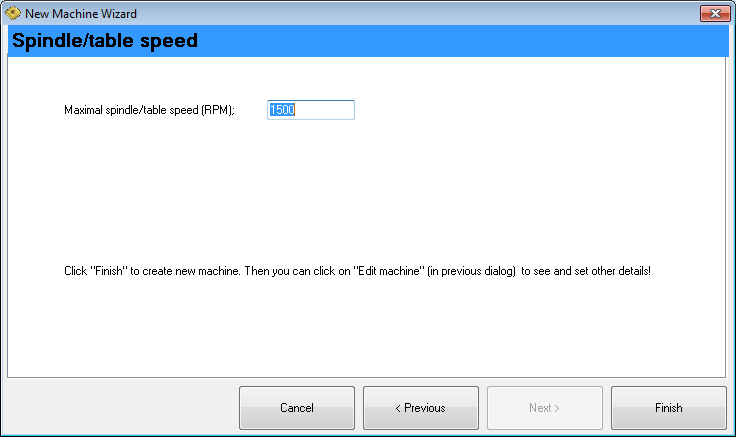 To edit machine details, click on "Edit machine" after closing wizard.
Back to content