Tool change dialog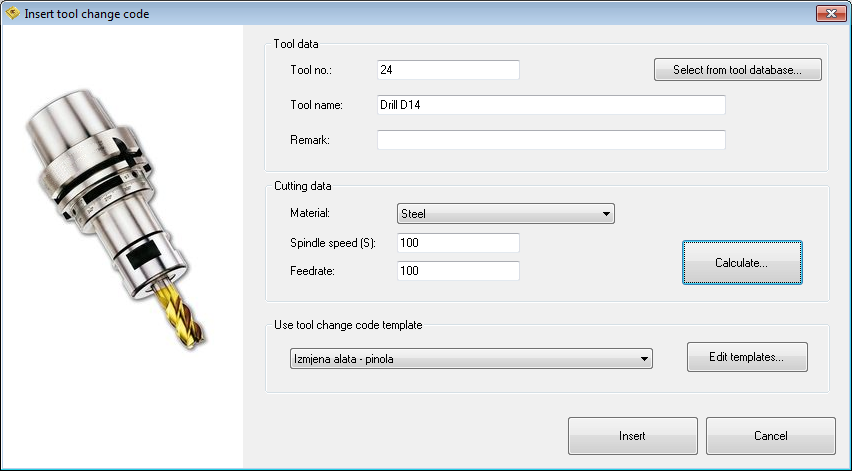 This dialog allows you to quickly select tool, calculate cutting data and insert complete tool change code in a CNC program.

Click on "Select from tool database" to select tool from tkCNC Editor tool database.

If selected tool have cutting data defined, they are displayed in "Cutting data" section. If not, you can click on "Calculate" and calculate cutting data for a selected tool.

Select tool change code template or click on "Edit templates..." to edit or define a new one, and then click "Insert"
Back to content