Sort Commands in Block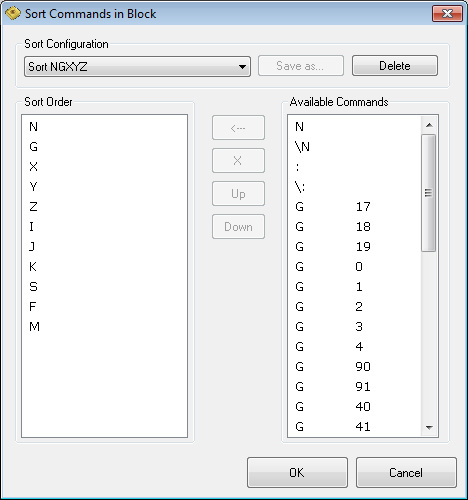 With this option you can sort commands in each CNC block.
Select predefined sort configuration or create a new one and save it for a reuse.
Use button "<--" to add command to sort configuration (left list), button "X" to delete command, and "Up" and "Down" buttons to reorder commands in a list.
Click OK to modify selected CNC code.