QuickCalc
Use this option to quickly calculate simple expressions directly in CNC code editor.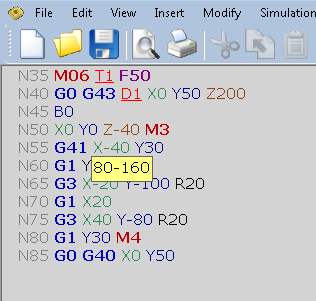 How to use QuickCalc?
Position cursor in code where you want to insert result
Press and hold CTRL key on keyboard
Using numeric keyboard enter numbers and math symbols (+,-,*,/) e.g. "120/5-5"
Release CTRL key – result is inserted in code (result is formatted according to currently selected machine settings)

Note: While holding down CTRL key you can also use Backspace key to erase wrong typed expression.