Modify code - Setup tab

In different modify code dialogs there is a setup tab where you can use some visual aids while modifying code. You can setup visible tool, part and move tool in JOG mode.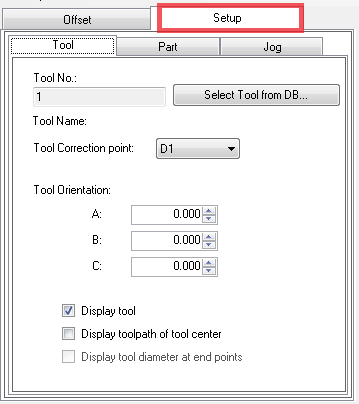 Select tool from tool database and setup tool correction, orientation, visibility of tool and toolpath of tool center (default yellow), if tool radius compensation is used)



Select part (stl or dxf file) and set its visibility, color, position and orientation.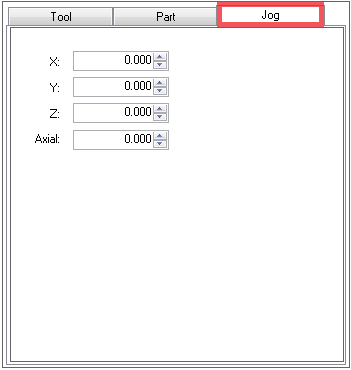 Use JOG tab to move tool (eg. to check its collision lenght etc.)


Back to content