Edit machine – Miscellaneous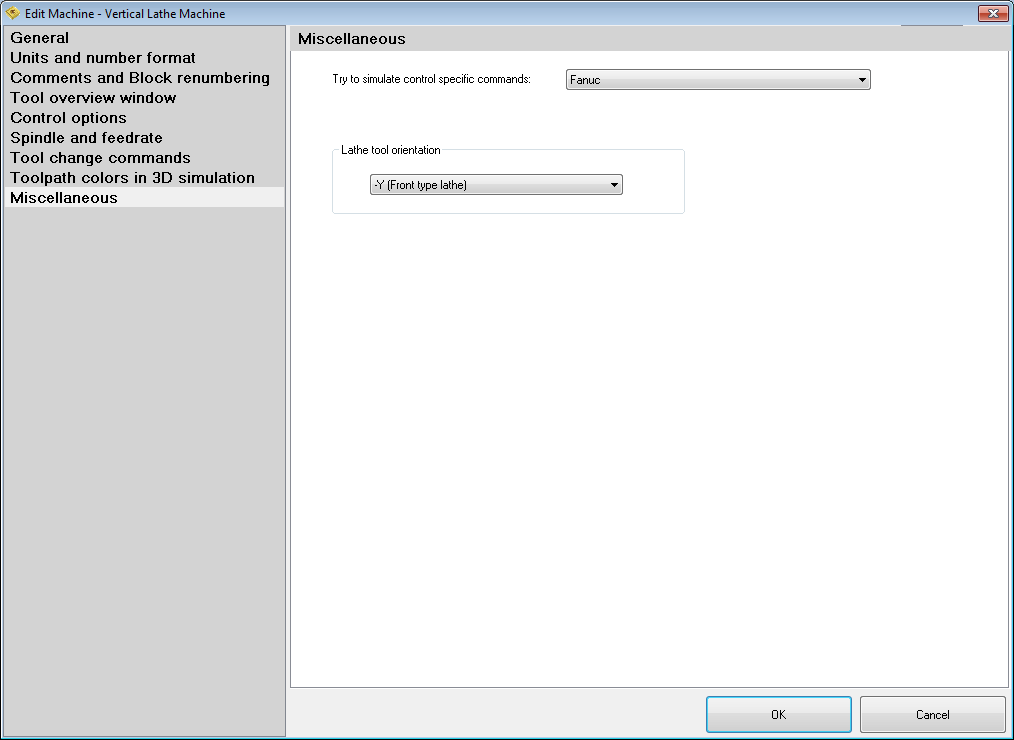 In this section you can set other machine options:
Specific control – select control most similar to your machine (Fanuc, Siemens…). Enables simulation of drilling cycles and other control specific commands.
Parameter R10 is incremental in drilling cycle – this option is visible for Sinumerik 8 only. Setting for R10 parameter in drilling cycle.
Lathe tool orientation – this option is visible for lathe machines only. Set type of lathe machine (Front or Rear).

See also: Edit existing machine