Custom address renumbering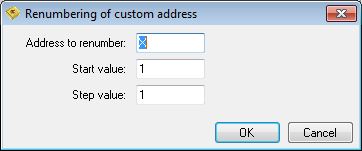 Select part of CNC code you want to change and use this dialog to renumber any register.
Enter register letter, start and step values and click OK to change selected CNC code.
For example: select XYZ code where you have multiple Z levels and renumber Z register to define start Z value and steps between passes.
Back to content