Circular Point Pattern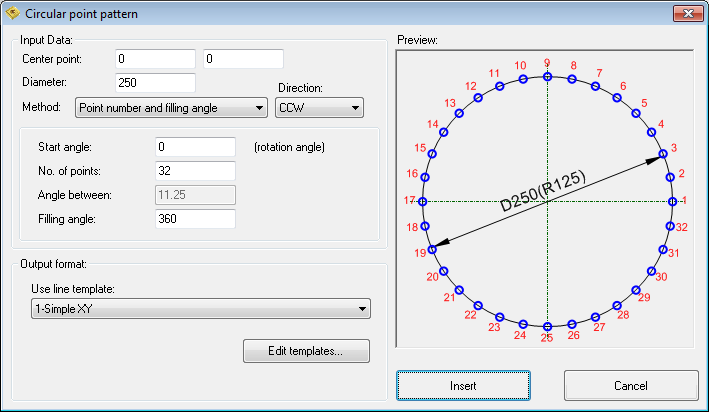 Use this dialog to insert circular point pattern in your CNC code.
Define center point and pattern diameter.
Define method for a pattern definition and direction. You can define:
point number and filling angle

point number and angle between

angle between and filling angle

and different angles
Result is displayed in preview area.
Select output line template (or click on "Edit templates...") and click "Insert" to insert point pattern in CNC code.
Back to content