Bracket content renumbering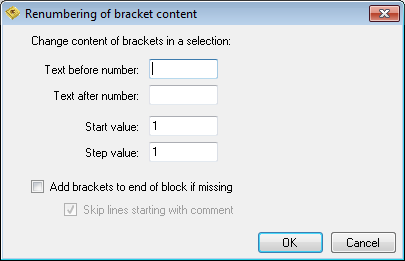 Use this option to renumber content of brackets.
Select part of CNC code e.g. drilling coordinates and open this dialog.
Select start and step value (default values 1 for start and 1 for step are usually OK).
You can add some text before and after generated number, and add brackets to the end of block.
Click OK to change selected CNC code.
Back to content